The excitement over Jordin Sparks' new album will barely have died down when the runner-up from this year's competition comes out with his debut CD.
On December 4, Blake Lewis fans will finally get a chance to purchase the much-hyped "Audio Day Dream."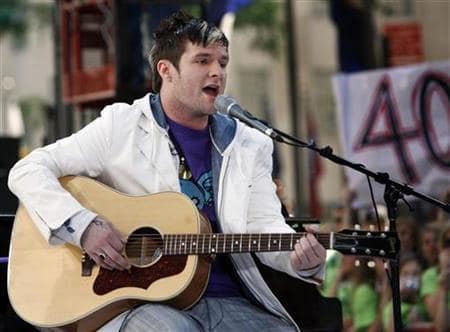 In a recent interview, the beat boxing hunk made it clear he's grateful for the opportunity.
"Being on American Idol was the lottery ticket," Lewis said. "It's one of the most amazing experiences I'll never have again ever in my life. I'm not a big fan of television at all, but it's an amazing way of communicating with people. I tell people that all I was put on this earth to do is communicate my art to people, and what better way to do that (than) on "American Idol."
So, what sort of music should we look forward to on the album?
"I don't want to be put in a box," Lewis said. "If there's any box I could be put in, it's pop music. The surprise is that, hopefully, it's an album you've never heard before, but it's very pop and mainstream. I just go with my gut feeling and my instincts and intuition. I did that on the show, and that's how I approached (the album), too."
Matt Richenthal is the Editor in Chief of TV Fanatic. Follow him on Twitter and on Google+.