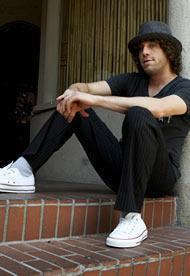 Elliott Yamin recently talked to Parade about his musical life, his love life and more. Here are a couple excerpts:
On Being Diagnosed with Diabetes:
"I was diagnosed at a very young age. I was 15 going on 16. It was hard for me to adjust to treating my diabetes, but it was also hard to admit that I had it. I was in denial. That was a big hump for me to get over.
I didn't understand how I could just go from being a normal kid to having this incurable lifelong disease in a matter of a day's time. I was very angry. I was very upset. I didn't know how to deal with it and I didn't want to tell people, I was embarrassed by it. And I certainly didn't want to seem like some charity case."
On the Love of His Life:
"I have a beautiful girlfriend at home. Her name is Jamie Paetz. She's a model, she's 27, and she's very beautiful. She's the love of my life."
To read the full interview with Yamin, follow our link.
Matt Richenthal is the Editor in Chief of TV Fanatic. Follow him on Twitter and on Google+.