Welcome to the Friday Night Lights Caption Contest, a Monday tradition. All you have to do is this: take a look at the picture from "Pantherama," think of a good caption, click "comments" and fill out the Insider's online form. Responses go live instantly, and you can fill out as many as you want!
Click here to see who won last week's edition of the contest and read the full list of responses we were sent. Then get ready for an all-new contest below ...
This week's Friday Night Lights Caption Contest image: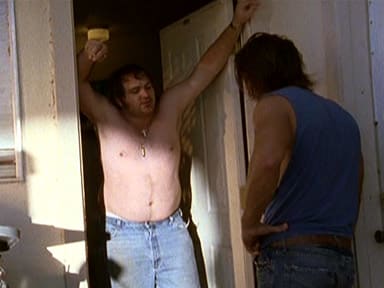 Good luck and thank you for making Friday Night Lights Insider the best Friday Night Lights fan site online. We hope you enjoy and visit the Insider often!
Matt Richenthal is the Editor in Chief of TV Fanatic. Follow him on Twitter and on Google+.