Having bid farewell to Sheena Stewart a week ago, only three women remained for The Bachelor star Brad Womack. It was time for individual overnight dates in Mexico, and boy, what dates they turned out to be.
Bettina, Jenni Croft and DeAnna Pappas each vied for the affections of the Texas entrepreneur. In the end, only two would remain standing. But who?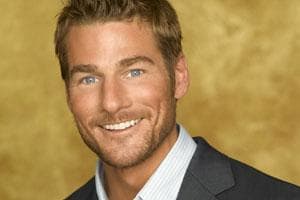 Brad Womack had his first date in Cabo San Lucas with Jenni Croft. The two went swimming at the dolphins which proved to be fun and unique.
Next, Brad headed out for a day of sailing with Bettina. At dinner, they rehash the fight they had when he visited Bettina's family in D.C.
Brad Womack's final date was with DeAnna Pappas and they had a really great time riding dune buggies. He admitted to having strong feelings for her in his interview, and said she had all of the qualities he was looking for.
How did it play out? Who's on their way home while the other two prepare for the biggest moment of their lives? Catch up on all the action in our episode guide to last night's thrilling edition of The Bachelor ...
Matt Richenthal is the Editor in Chief of TV Fanatic. Follow him on Twitter and on Google+.