As we get set to start the path toward a new American Idol in two weeks, let's look back at last year's two finalists.
How have Jordin Sparks and Blake Lewis fared on the charts?
Jordin Sparks
Album sales: Her eponymous debut disc has sold 283,000 copies since Nov. 20, after starting with the lowest sales by far for an Idol winner.
Track downloads: 1 million (567,000 for the single Tattoo).
Radio airplay: Tattoo is No. 14 on the national all-format airplay chart, No. 8 in the top 40 format.
Creative control: Jordan co-wrote one song on her album, par for the course for Idols, whose strong point is usually singing, not writing or producing.
Promotional activities: Set to sing the national anthem at the Super Bowl.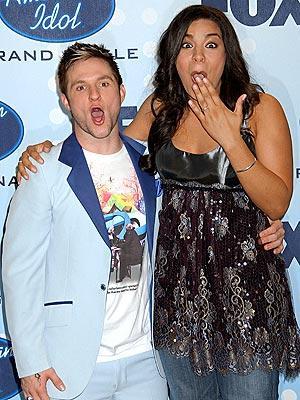 Blake Lewis
Album sales: Audio Day Dream has sold 156,000 copies since Dec. 4, a middling pace for an Idol runner-up.
Track downloads: 505,000 (34,000 for single Break Anotha).
Radio airplay: Break Anotha hasn't hit the national chart but is close to entering the top 40 format chart.
Creative control: Blake co-wrote all but one of the songs on his album, an unprecedented degree of involvement for an American Idol.
Matt Richenthal is the Editor in Chief of TV Fanatic. Follow him on Twitter and on Google+.