Amazingly, the report of a Jessica Sierra sex tape is NOT the most disturbing news this month about the former American Idol finalist.
According to celebrity gossip sites TMZ.com and TheHollywoodGossip.com, Sierra is - gulp - pregnant!
Sources told TMZ that the father is a "rapper" and Jessica is happy over the news.
Oh, and She's currently in the infirmary in the Falkenburg Road Jail in Florida on a "pregnancy diet."
We don't even know what to say about this news. Who do you think the father is?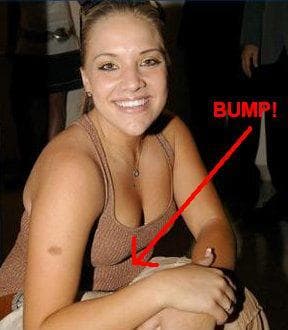 Reportedly, this is a picture of Jessica Sierra pregnant. We're stunned by such a development.
Matt Richenthal is the Editor in Chief of TV Fanatic. Follow him on Twitter and on Google+.