American Idol treated viewers to the usual train wrecks during its second night of auditions last night.
But here are three names from Dallas that stood out after the Simon Cowell insults and Paula Abdul compliments were complete:
- Colton Swon (pictured) sounds like a character on Days of Our Lives, but his rendition of Little Big Town's ''Boondocks'' reminded us a bit of Chris Daughtry. Know what we mean? American Idol spoilers have revealed that he plays the guitar in Hollywood, too. Cool.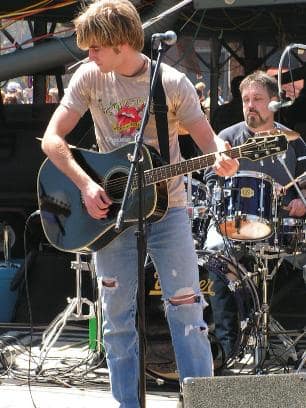 - Kady Mallow was from Houston. She made us laugh with her imitation of Britney Spears' vocal technique - but then really blew the judges away with her rendition of The Righteous Brothers' "Unchained Melody." Simon went so far as to tell her: "I think, of all the people we've seen so far this year, you're the best."
- Alaina Whitaker possesses a voice of depth at the age of sizteen that was amazing. She didn't lack for confidence, either, as she compared herself to Carrie Underwood. Or, to be precise, Carrie Underwood to her. We liked the sass.
Matt Richenthal is the Editor in Chief of TV Fanatic. Follow him on Twitter and on Google+.