When the subject of George Clooney was raised to Dancing with the Stars host Samantha Harris earlier this week, she made the following plea:
"George, if you're reading this, I pose this challenge to you: I want to see you shake your hips!"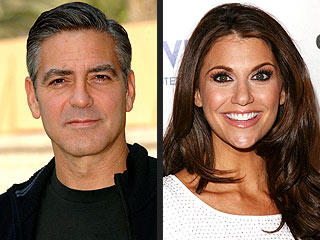 Harris - who gave birth to a daughter just four months ago - laughed as she explained her desire to see the world's most famous bachelor hit the dance floor.
"Last season, I always said [I'd like to see] David Beckham, because he was new to town, and as long as he would take his shirt off, it would be great."
Of course, Cameron Mathison [of All My Children] took care of the shirtless dancing, leaving the happily married Harris to wonder: "You know what? George Clooney is such a gentleman, and he looks fantastic in a tux, I think that he would do an amazing job in the ballroom numbers… "
We're sure millions of women share that sentiment.
Matt Richenthal is the Editor in Chief of TV Fanatic. Follow him on Twitter and on Google+.