With Big Brother 9 set to begin on February 12, we've uncovered a few clues and spoilers for the latest installment of this reality TV franchise. Take a look: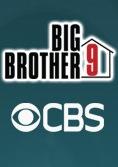 - The season will run for approximately three months. Because Big Brother 10 is on the slate for an early July start, there will be about a month to recover between seasons.
- As in the past, the show will air three nights a week. However, those nights have been juggled a bit for this season. Big Brother will air on Tuesdays at 9 PM ET/PT, Wednesdays at 8 PM ET/PT, and Sundays at 8 PM ET/PT.
- Due to its succes last season, the After Dark nightly feeds will be on ShoToo again this season. They'll run every night from midnight to 3 AM Eastern Time. ShoToo is Showtime's sister station.
- The theme, as anyone watching any CBS show can tell you from the promo spots, is along the lines of "dirty little secrets." There have been hints of lying and not playing fair in the spots, but there's no solid information on it right now. And is this really any different than past seasons?
Matt Richenthal is the Editor in Chief of TV Fanatic. Follow him on Twitter and on Google+.