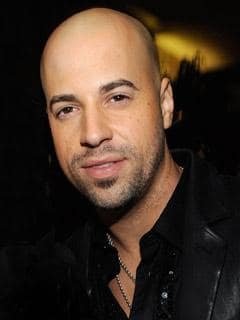 At a pre-Grammy party over the weekend, Chris Daughtry said he's watched a bit of this season's American Idol. And he even has a favorite, referring to one as a "dude that could really do some damage."
We think he's referring to David Cook.
Meanwhile, while Daughtry didn't win American Idol or any Grammy awards Sunday night (he was up for four), the rocker remains one of the best-selling acts of the past year.
"Last year, it was like [being] a freshman in high school who wants to hang out with the seniors," he said while surveying his surroundings at the party, which included a logjam of celebrities including Janet Jackson, Fergie, and Whitney Houston.
"This year, we're still new to the game, but we feel like we're slowly but surely graduating to our senior year."
Matt Richenthal is the Editor in Chief of TV Fanatic. Follow him on Twitter and on Google+.