The big news on reality TV last night, of course, was another semifinal round on American Idol and Christian Siriano winning Project Runway.
Still, a couple other shows did air. Here are their recaps:
Big Brother: The house guests are all on edge since none of them know what the mystery siren signifies or when it will go off. Sheila has decided to sleep in her sweat pants instead of the flannel bathrobe and crocheted shawl she usually wears. -- TVGasm.com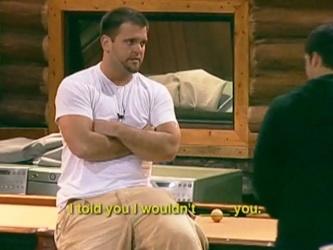 America's Next Top Model: Dominique confessionals that she is "fierce" and a "diva." The girls find tacky white quilted purses filled with Apple Bottom clothing, and Fatima calls Allison fat. Allison who is anorexic! Oh dear. -- Zap2It
Matt Richenthal is the Editor in Chief of TV Fanatic. Follow him on Twitter and on Google+.