One longtime reality TV show continued to spiral into the gutter last night, while the latest dating competition premiered. Oh, and Scott Baio continued to milk publicity from his daughter being born. On to the recaps!
Big Brother 9: The episode begins by flashing back to Alex and Amanda's eviction. We don't understand why people get sad after evictions. We know you're in this hyper-emotional, summer camp kind of thing, but just sign some yearbooks and get the hell out. -- TVGasm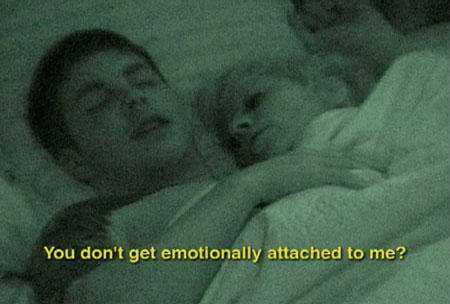 That's Amore: The intro is overly Italian, and immediately we're certain this is a parody of reality dating shows. The girls roll up in an Italian flag limo wearing bikinis. Sadly, I believe most of these girls are actually here for Domenico Nesci because they find him precious. -- Buddy TV
Scott Baio is 46... and Pregnant: The episode started off with Scott trying to get Bailey's onesie on. It was not the easiest thing he'd ever done and he was trying to do it with a severe lack of sleep, but it was better than the next step in Scott's day: filling out his wedding registry with Renee and the wedding planner. - Zap2It
Matt Richenthal is the Editor in Chief of TV Fanatic. Follow him on Twitter and on Google+.