American Idol is still the number-one rated show on TV. But it's ratings have decreased throughout season seven.
According to Broadcasting & Cable, Fox scheduling chief Preston Beckman acknowledges the slide, stating: "We're not in denial. It's still the biggest show on TV, but that doesn't mean there are things we can't do. The feedback from this year, you'll probably see on the show next year."
Such as?
A market research survey that surfaced last week asks for a broad range of information, but fundamentally tries to discover what's working, what's not and who/what audiences want more (or less) of in future seasons.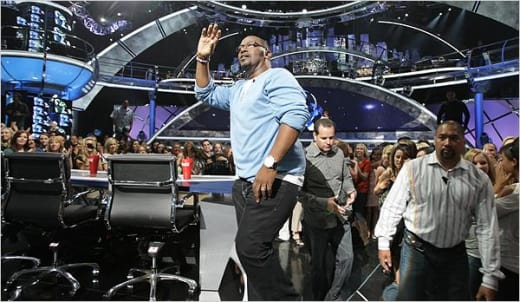 Questions that focus on the judges ask respondents to say how much each panelist contributes to their "overall enjoyment of American Idol," on a scale from "very important" to "not important at all."
Perhaps the most telling of the questions, however, is an agreement-rating statement that has nothing to do with the judges, Ryan or auditions. It reads: "I care who wins American Idol."

How would you rate the statement? Do you actually care about the champion? What would you suggest to keep or ditch for next year and beyond?
Matt Richenthal is the Editor in Chief of TV Fanatic. Follow him on Twitter and on Google+.