We're asking readers to write in and let us know what was your favorite moment from last night's Idol Gives Back broadcast?
The most important thing, of course, was the money donated to charities around the world and we'd like to thank every viewer that called in.
Now, take a look at the list below and let us know which moment stood out the most for you:
The Idols singing "Don't Stop the Music" by Rihanna
Fergie taking the stage with John Legend and then Heart
Jimmy Kimmel roasting Simon Cowell
Carrie Underwood's performance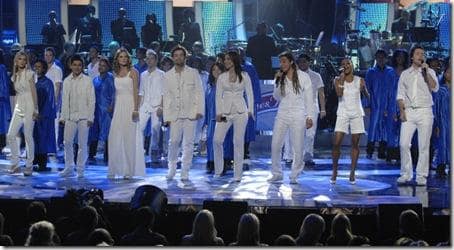 Alicia Keys in Africa
Miley Cyrus and Billy Ray's trip to Kentucky
Mariah Carey's performance of "Fly Like a Bird"
Chris Daughtry visiting Uganda?
Or did you like something else best? Leave a comment. Let us know. And, of course, get ready for ANOTHER American Idol broadcast tonight. Yes!
Matt Richenthal is the Editor in Chief of TV Fanatic. Follow him on Twitter and on Google+.