Soon after being crowned American Idol champion, David Cook was interviewed by People Magazine. Here are highlights from the conversation:
What do you expect from the year ahead?
I actually walked into this with no expectations and I'm walking out of it with no expectations. This show is a springboard, but it's still a crapshoot. I could easily walk out of this arena and be just a regular Joe tomorrow. I hope that's not the case. It's kind of up to everybody else.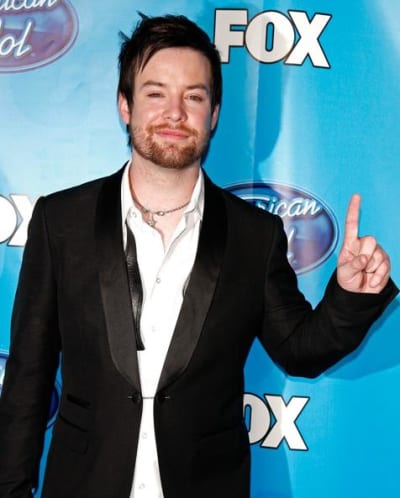 What went through you mind when you heard that you had won?
That my music teacher Mrs. Gentry made me sing in a Christmas pageant in second grade, and now I'm here. The ride has been pretty, pretty nuts. You know you couldn't write this … or maybe you can, I don't know maybe you guys can. But I can't.

Did you think you were going to win
?
I didn't. You know, the respect that I have for
David Archuleta
is very much past a competitor thing. He has more talent at his age than I know what to do with at 25. So, to be able to share the stage with him was an honor for me. And I went into Tuesday just to have fun, and so the fact that I walk out of here as the next American Idol is not a testament to me so much as it's a testament to the other 23 contestants we had this season, and to everybody behind the scenes.
Matt Richenthal is the Editor in Chief of TV Fanatic. Follow him on Twitter and on Google+.