First comes love, then comes marriage, then comes Katherine Heigl with a baby carriage? Not so fast, says her husband, Josh Kelley.
"It's nothing that we're talking about right now," Kelley, her singer-songwriter spouse of seven months, told People. "We're pretty busy."
Josh spent the summer vacationing with Katherine Heigl as well as touring. He returns to performing August 8 alongside Rod Stewart.
"I have time for my family, which is good. I have time for me and my wife," Kelley said. "I've actually been trying to tour a little less. And, basically, by touring less I've been making more music as a result."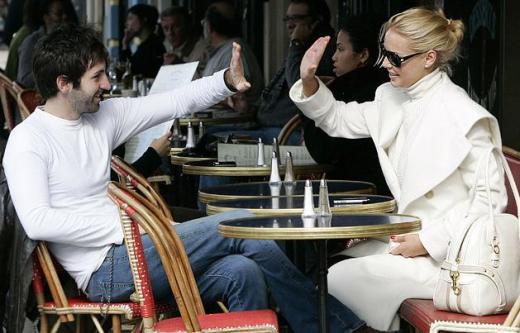 The Grey's Anatomy actress said in March that she'd like to have children sooner than Josh Kelley would – but she agreed that wasting the current career opportunities both have at the present time, would be "foolish."
And despite Heigl's controversial comments about Grey's Anatomy's writers, Kelley said his wife is thrilled to be back at work on the hit show.
"She's stoked, man," said Kelley, adding that the flap has been overblown. "It's a great show, and I think it's going to be a great season."
Steve Marsi is the Managing Editor of TV Fanatic. Follow him on Google+ or email him here.