The doctors on Grey's Anatomy take their jobs seriously.
Just ask Dr. Miranda Bailey ... also known as Chandra Wilson.
"The entire cast have all been working hard cranking out 14-hour days," says Wilson. "It's a very driven forward motion that the whole show is going into and everyone is on the same page with that. The end result is, this season has some wonderful medical cases in it, a lot like what you were used to in our first and second seasons."
But they'll be plenty of new changes at Seattle Grace as well – such as the many exciting guest appearances this season, namely Kevin McKidd (Dr. Owen Hunt) and Bernadette Peters, both of whom made quite an impression in the Season 5 premiere.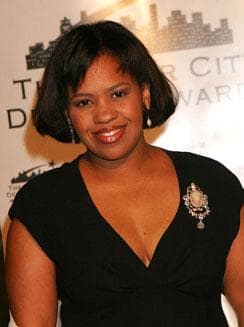 "Our guest cast this time around packs a really great punch," said Wilson, who was just nominated for an Emmy Award for her role for the fourth straight season.
As for Miranda Bailey, her marriage is still in shambles.
"She'll get around to working on her marriage," Wilson said. "You just have to let everything run its course." On the work front, she says "we'll see Dr. Bailey really trying to show her competence as a surgeon, proving why she's chief resident."
Steve Marsi is the Managing Editor of TV Fanatic. Follow him on Google+ or email him here.