In its popular feature, Cheers & Jeers, TV Guide recently showed some love for the third season of Dexter.
Specifically, the publication praised the performance of Jimmy Smits on the show. We couldn't agree more.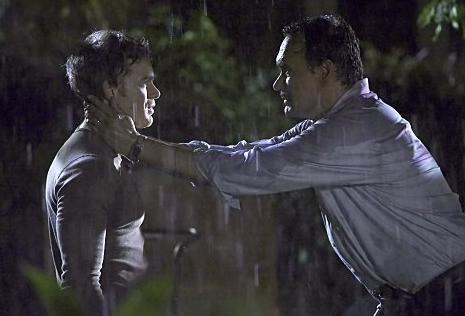 Here's what the article had to say:
Cheers to Jimmy Smits for turning up the heat on Dexter. In his best role since NYPD Blue'sBobby Simone, the Emmy-winner smolders as Miguel Prado, an ambitious Miami DA who befriends Michael C. Hall's titular blood-spatter expert, unaware the heretofore "ethical" serial killer accidentally offed Miguel's possibly not-guilty brother, Oscar.

It was nerve-wracking enough when Dex had his sister's old bloodhound of a boyfriend on his trail last season. Now Miguel alone knows our quasi-hero also killed Freebo, the sleaze everybody else in the Miami PD believes murdered Oscar — and that's only brought him closer to Dexter.
Matt Richenthal is the Editor in Chief of TV Fanatic. Follow him on Twitter and on Google+.