Sadly, Kristy Joe Muller was the latest casualty on Rock of Love Girls: Charm School.
One of our favorite former Bret Michaels' suitors was eliminated from the show Sunday night. In a new interview with VH1, the booted contestant speaks on what she learned from the series:
Did you learn anything on the show?
I did. You wouldn't think that these shows could teach you anything, but they have a way of bringing out your weaknesses and you do learn things about yourself. I actually did end up going back to school.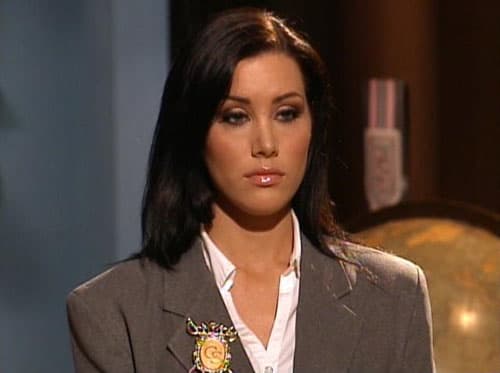 Why did everyone else fall in to Lacey's clutches?
Alcohol. I think there was some other beef before with Lacey. I know that Heather and Lacey's stemmed from outside of the show. There's a lot of drama between them. But something came out during the show that made me have a lot of compassion for Lacey. She's struggling.
I think she takes a lot of anger out on other people because she doesn't know how to deal with it. We had a moment where she broke down and I got to see the real her. My problem with her before that was that I knew that her manipulation was just for fun or to f*** with people, but that's just not right. Be yourself and people will actually like you.
Here are a few memorable shots of Kristy Joe, courtesy of her Rock of Love and Playboy days. Click on each for larger versions...
Matt Richenthal is the Editor in Chief of TV Fanatic. Follow him on Twitter and on Google+.