American Idol held its latest round of auditions in Salt Lake City last night.
While a few contestants made names for themselves and advanced to Hollywood, they aren't the lead Idol story this morning.
Instead, we're focused on a report - courtesy of blogger "JoesPlace" - that lists the following singers as being included in season eight's round of 36:
Adam Lambert: Pictured below, auditioned in San Francisco. Has an extensive background in theater, having just appeared in a production of Wicked. Sang "Bohemian Rhapsody" by Queen for his initial try out.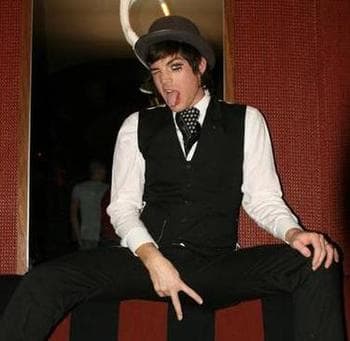 Felicia Barton: Only shown briefly during Louisville auditions. Her music videos and pics have been taken down from MySpace, typically a sign of having advanced. From Virginia Beach.
Lil Rounds: Auditioned in St. Louis. Lost her home in a tornado. Blew judges away with her rendition of "All I Do" by Stevie Wonder. Compared to Mary J. Blige.
Kendall Beard: Nashville-based singer/songwriter. Rumored to first audition tonight. Graduated from University of Texas at Austin with a B.A in Communication Studies.
We're gonna add a name to this list ourselves:
Taylor Vaifanua: Received unanimous approval for Hollywood following her audition last night. Her official website and all photos on MySpace have been removed.
Matt Richenthal is the Editor in Chief of TV Fanatic. Follow him on Twitter and on Google+.