Joshua Jackson portrays the brilliant, albeit troubled, Peter Bishop on Fringe.
The actor told SCI FI Wire this week that upcoming episodes will test his newly rekindled relationship with his father, Walter.
"Well, I think ultimately over the course of the show it will be tested again and again," Jackson said. "And I don't think Peter would admit to anybody, including himself, the fact that he is so invested in or cares so much about his father's well-being. But, yeah, I think Walter's crazy. And crazy people do crazy things. And that relationship is going to be tested."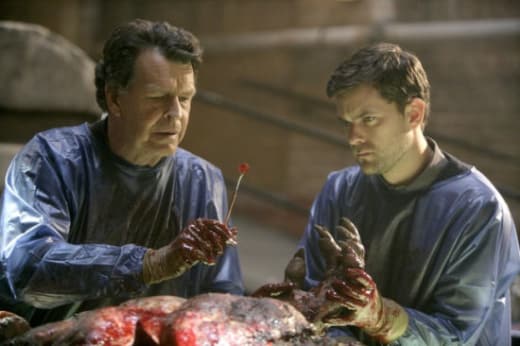 While the actor wouldn't give away any major Fringe spoilers, he did go into more detail about his character's relationship with his father.
"There's part little boy who wants to know his dad, and that's the part that he would probably never admit. And then there's also a part, Walter is the Wizard of Oz. Walter has all the answers to all the questions you've ever asked yourself. I think Peter thinks that if he can keep his father lucid, he just might get the answers to all the important questions he has about himself."
Matt Richenthal is the Editor in Chief of TV Fanatic. Follow him on Twitter and on Google+.