Lost Fans have been wondering since May of last year how John Locke - a.k.a. Jeremy Bentham - came to rest in that coffin, as shown in the Season Four finale.
Well, now we know, and while plenty of unanswered questions remain, no Lost spoilers could have prepared viewers for some of the events of last night's episode.
The episode was called "The Life and Death of Jeremy Bentham," though it could have also worked in reverse, as the Island has apparently reincarnated Locke.
But that's a subject for another time. Last night's flashback-oriented drama focused on the things that happened to Locke after he left the Island. In two words: A lot.
Follow the link for a full recap of "The Life and Death of Jeremy Bentham" ...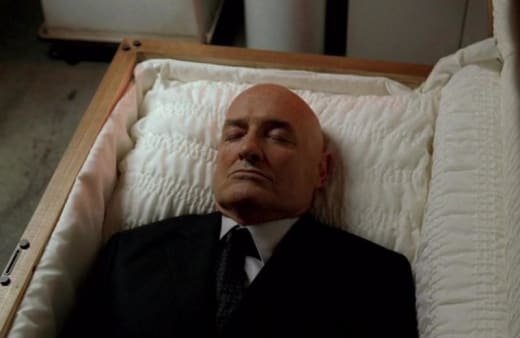 Steve Marsi is the Managing Editor of TV Fanatic. Follow him on Google+ or email him here.