We hope you're sitting down, NCIS fans.

As relayed to Michael Ausiello of Entertainment Weekly, NCIS executive producer Shane Brennan has good news and bad news, both involving Tony and Ziva.

The good news: "The last four episodes of the season are going to be amazing. They will not believe what's in store for these characters. We focus on Tony and Ziva in a way that we haven't focused on them in six seasons!"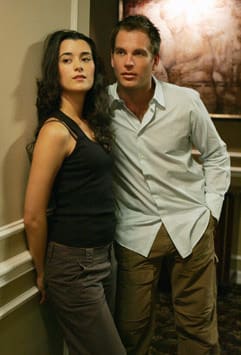 As for the bad news? Remember the character of Michael Rifkin, introduced in the first episode of Season 6?

Brennan says he'll return - and, as a result:

"Something tragic will happen to Tony. Something tragic will happen to Ziva, as well. It's one of those arcs that has been building and building and building for so long that we decided it really deserved to be featured in a big way. It's emotionally and physically explosive."
Matt Richenthal is the Editor in Chief of TV Fanatic. Follow him on Twitter and on Google+.