The American Idol champion will be chosen this week.
And it won't be Danny Gokey.
But the third-place finisher still considers his season eight run a success, as he said over the weekend at a parade in his hometown of Milwaukee.
"It's unbelievable," Gokey said, adding that his story of auditioning for the show mere weeks after his wife passed away marked an example of "tragedy to triumph."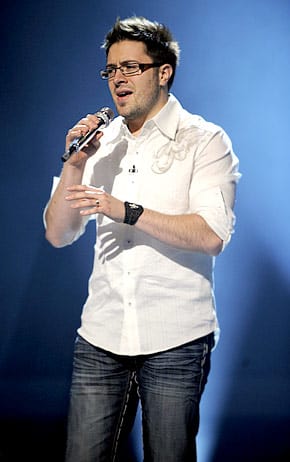 "My whole testimony is overcoming," Gokey said. "Overcoming the impossible in my life, and now I want to take that message and tell people, 'If I can do it, you can do it.'"

The singer plans to take this message on the road this summer. He'll be touring with the show's top 10 finalists, while also putting in in charity work for Sophia's Heart Foundation, which he started after his wife died.
Gokey added that he wants to put out a rhythm and blues CD, though he hasn't yet signed with record label yet.
Matt Richenthal is the Editor in Chief of TV Fanatic. Follow him on Twitter and on Google+.