Already on this season of Weeds, Andy has professed his love for Nancy, taken Shane to his aunt's house for protection and proceeded to have sex with that aunt on a washing machine.
Indeed, it's been a busy few weeks for star Justin Kirk. But the actor told The Boston Herald that he loves the direction of his character and of the show.
"It's really cool. We're in season five and it feels different than it's ever felt before," Kirk said in a phone interview. "It has become super plot-thick and, for me personally, I'm getting sort of richer things than I've ever had before."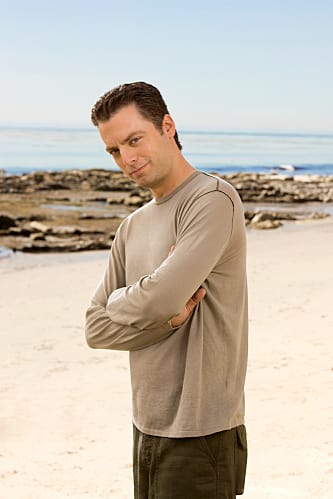 As for the overall storylines themselves, some viewers and critics have taken issue with the dark turns Weeds has taken. Heck, this season Nancy is pregnant with a drug lord's baby, while both her sons have become pot dealers.
This doesn't bother Kirk, however. Quite the opposite, in fact.
"I like that the show continues to permutate into new things. There's always a contingent of people who say they haven't been the same since their first record. When you're someone who attaches to a particular piece of art or entertainment, it can be difficult when it changes. But no matter how well something worked in the past, you certainly can't do it again. I love the way the show has gone. I really do."
Matt Richenthal is the Editor in Chief of TV Fanatic. Follow him on Twitter and on Google+.