No, upcoming episodes of Entourage won't be centered around a debate between evolution and creationism, as this headline sort of implies.
Instead, the show's creator told The New York Post that season six of his HBO series will depict major growth in each of the main characters.
"I wanted to reinvent [Entourage] without making it a different show," Doug Ellin told the newspaper. "I think it has the feeling of Season 1, with more maturity. [The key] characters are finally evolving."
For example, Eric will move into his own apartment this season.
"This is a very eventful season... especially for me," said actor Kevin Connolly, adding that the goal of paying his own rent will be to win over Sloan once and for all.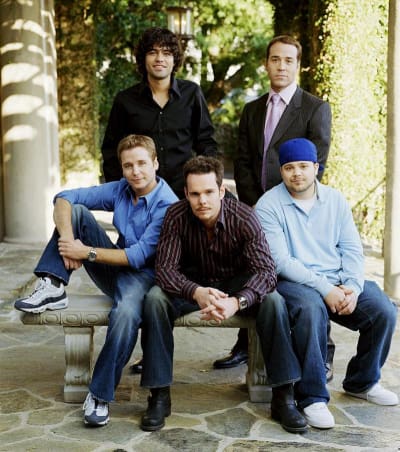 Meanwhile, Turtle will be spending almost every night alongside Jamie-Lynn Sigler, the actress that plays herself on the show (and is somehow dating actor Jerry Ferrara in real life).
"Turtle's watching the other guys and learning the business," said Ferrara. "I think [Ellin] is moving slow with him... But I believe there are going to be a lot of openings for him soon. Deep down, he's a hustler and it will pay off."
But will he end up with Sigler? A recent on-set photo doesn't portend a happy ending for this couple.
Matt Richenthal is the Editor in Chief of TV Fanatic. Follow him on Twitter and on Google+.