Katerina Graham plays Bonnie on The Vampire Diaries.
As any fan of the L.J. Smith novels on which this show is based is aware of, there are some differences between Elena's BFF in the books and the character portrayed by Graham.
For starters, the former is blonde.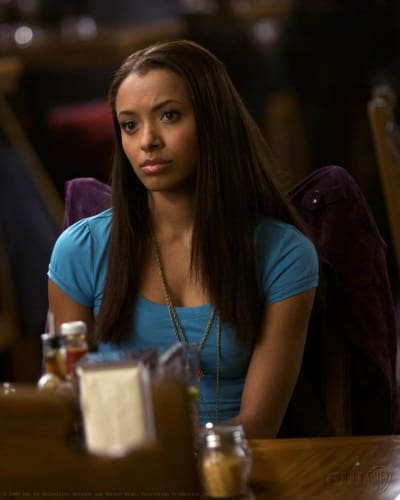 But, in a new interview, Graham says she's taking a fresh approach to the role.
"In an interesting way, Bonnie kind of sets the tone of the show. She has a very foreboding texture. It's a great show. The writing is great and the cast is really great," Graham said, adding:
"If you've read the books you'll notice there are some differences between Bonnie and me, physically. The best thing I could have done for myself and for the fans, and to do justice to L.J.'s novels, was to forget the physical characteristics of Bonnie and capture her essence. I think L.J. is great. I thank her for giving the world these books.
When it comes to the competition between The Vampire Diaries and True Blood or Twilight, all I can say, is L.J. wrote the books long before the whole Twilight thing came out. It's not even the same story line."
The Vampire Diaries premieres on September 10 on The CW.
Matt Richenthal is the Editor in Chief of TV Fanatic. Follow him on Twitter and on Google+.