It's one of the most pressing questions on the minds of Lost fans everywhere:
Why the heck doesn't Richard Alpert age?
Nestor Carbonell, the actor that plays this mysterious character, wonders the same thing. He, along with viewers, will find out next season, as Carbonell has been made a series regular. 
"I'm moving my whole family to Hawaii next week," he told TV Guide Magazine. "This whole time I've been flying back and forth, but now I'll be living on the island with the others. They tell me I'll be in 16 of the 18 episodes."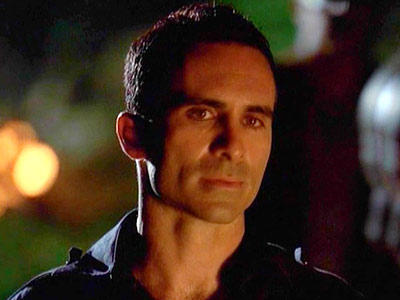 Meanwhile, executive producers Carlton Cuse and Damon Lindelof confirm that Alpert's backstory will take a long time to reveal. Said Carbonell:
"Obviously Richard doesn't age, so I'm most curious to know how old he is and if he's in fact pulling the strings."
Matt Richenthal is the Editor in Chief of TV Fanatic. Follow him on Twitter and on Google+.