The eighth season of 24 premieres in January.
And those behind the show aren't afraid to admit that it may be the last.
Does that mean a Jack/Audrey reunion is on the way, as many fans have been clamoring for? Without revealing any major 24 spoilers, executive producer Evan Katz had a rather simple answer to that question when he spoke to Michael Ausiello: no.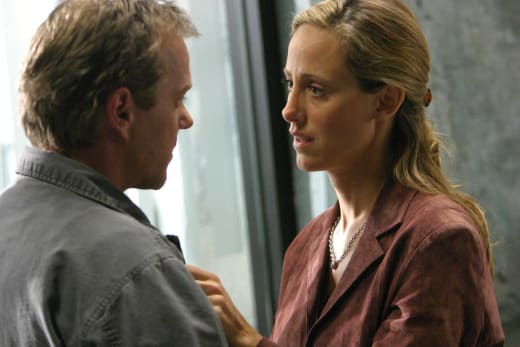 "Some of the things we're doing this season preclude [her returning]," Katz said. "So I think not. She was in bad shape the last time we saw her."
She was in catatonic shape, to be exact.
As for the possible series finale coming up in May, Katz said the show was preparing to either end or be extended for another season.
"We have a scenario that would work well [if it's the end]. But we also have a bunch of scenarios where the show could go on in different ways... We're remaining flexible."
Matt Richenthal is the Editor in Chief of TV Fanatic. Follow him on Twitter and on Google+.