When House returns with new episodes on September 21, the two-hour season premiere will focus on House's time in the mental asylum. We've published a series of photos from the episode "Broken."
Eventually, though, the troubled doctor will make his way home, and he'll have an awkward confrontation waiting for him when he does.
Series creator David Shore told Michael Ausiello that Cuddy is aware House made imaginary love to in May. She won't let him forget it, either.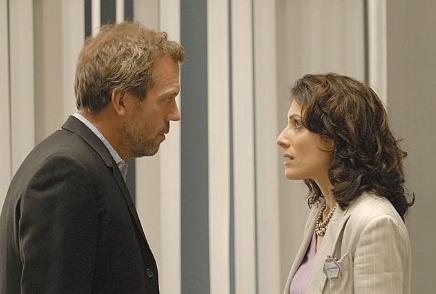 "It's referenced in an upcoming episode," Shore said. "She's aware of it and she confronts him. She wants to know where all that stands."
That makes about six million of us.
Matt Richenthal is the Editor in Chief of TV Fanatic. Follow him on Twitter and on Google+.