We've seen the Melrose Place pilot.
Without revealing substantial spoilers (though you should stop reading now if you wish to be completely surprised when the series premieres on September 8), here's a look at what we liked, disliked and absolutely loved about it:
What worked: The introduction of new characters. There will undoubtedly be many twists and turns to come, but after just an hour with this new set of apartment dwellers, viewers have a clear idea of each one.
What failed: Any scene involving Ashlee Simpson-Wentz. This casting is baffling. The show was already receiving a great deal of buzz, due to the fact that it's based on a former hit. Ashlee isn't an overwhelmingly popular celebrity, nor does she have any real acting background. Her identity completely overshadows her character.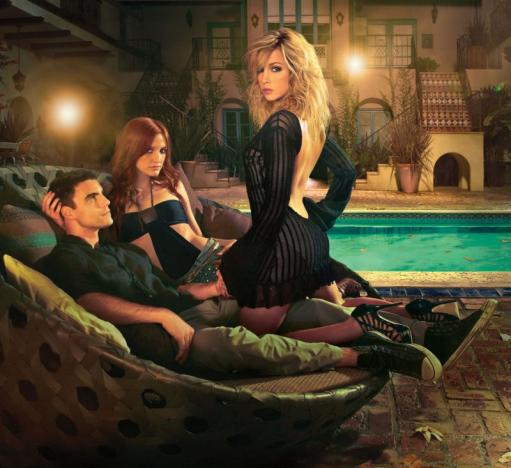 What kind of worked: The relationship between Riley and Jonah. They've been dating for five years, yet she seems completely taken aback by his proposal and then unsure if she wants to accept. Come on. The actors (Michael Rady and Jessica Lucas) play the material well, but it's hard to believe a couple this committed wouldn't have discussed marriage numerous times in the past. Not too believable that she'd show a milisecond of hesitation, no matter how immature Jonah seems to be.
What absolutely worked: The murder of Sydney. Boom! The show has an intriguing mystery story to build off right away. Unliek 90210, another series reboot, which seemed to struggle out of the gate and cast former stars such as Tori Spelling for no plot-based reason other than nostalgia, Melrose Place gives both Sydney and Michael a vital reason to be around. We dare you to watch the pilot and not stick around to find out who killed Sydney.
Matt Richenthal is the Editor in Chief of TV Fanatic. Follow him on Twitter and on Google+.