Based on the series premiere of The Vampire Diaries, the new series will clearly be based around numerous mysterious.
Who is Katherine? What is Elena's connection to her? What is the history of the Salvatores and Mystic Falls?
While viewers may be asking questions, however, producer Kevin Williamson says residents of Mystic Falls will not; they won't go too long without learning about the blood suckers that live among them.
"The town wakes up to [the vampires] relatively quick and tries to do something about it," Williamson said in an interview. "We don't know exactly who is it in the town, who are these people that figure it out. We have a character coming in, in a couple of episodes that is another series regular that steps in and he comes with an agenda."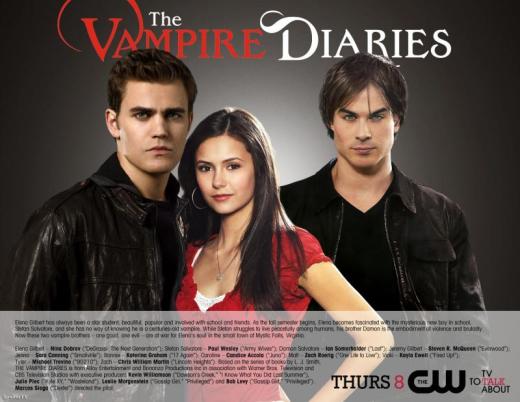 As for Elena's journal, there's a reason she turns to pen and paper, as opposed to keyboard and screen. Williamson said:
"A lot of people write journal on a computer now, but Elena's mother is the one who gave her that journal and explained to her the importance of journaling. So she writes in her journal. It is a connection to her mother. It is really a nice way to sort of open up a story, begin a story and close a story. It is a really great bookend."
The Vampire Diaries premieres on September 10 on The CW.
Matt Richenthal is the Editor in Chief of TV Fanatic. Follow him on Twitter and on Google+.