Sadly, we're still months away from the season six premiere of Lost.
But it's never too early to speculate on rumors, spoilers - and episode titles!
As first reported by Entertainment Weekly, the title of the first episode of Lost's final season will "LA X."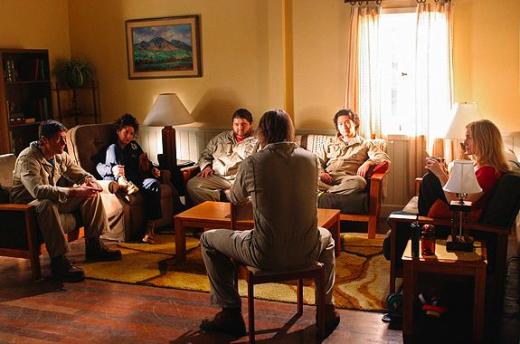 What could this mean? There are many theories:
LAX is the airport code for Los Angeles International Airport. It might simply be featured in the premiere;
A hydrogen bomb was exploded to conclude season five. Might it have wiped out Los Angeles?
"X" is the roman numeral for 10. Could the premiere simply pick up, in Los Angeles, in the present day (2010)?
We have awhile before we know for sure. But send in your best guesses today!
Matt Richenthal is the Editor in Chief of TV Fanatic. Follow him on Twitter and on Google+.