As evidenced by the cover photo below, Fringe is one of the most anticipated shows of the new TV season.
In a recent interview with TV Guide Magazine, producer Roberto Orci revealed a major spoiler for the eighth episode of the fall:
Viewers can look forward to more Observers, as the show's quiet, bald, pepper-eating spectator - who has been shown in the background of every episode - will get some company in a few weeks.
"You are going to see many Observers," Orci said, citing the new season's eighth episode. "[It's] going to tell you a lot about The Observers. You're going to find out their role in the world, what they're named after, and their connection to some of these characters."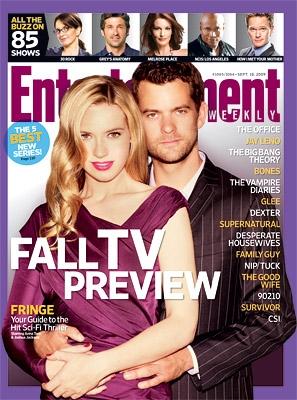 Orci also promised loyal fans "bigger answers than you ever got before" as episodes unfold.
Fringe returns on September 17. Check out a few second season premiere photos now!
Matt Richenthal is the Editor in Chief of TV Fanatic. Follow him on Twitter and on Google+.