On last night's season four premiere of Dexter, viewers were introduced to John Lithgow's creepy, naked Arthur Mitchell.
Of course, we - and Frank Lundy - know him better as the Trinity Killer. Murdering victims in sets of three, this serial killer has been on the loose for 30 years. When Dexter realized this, an expression of shock and awe crossed his face.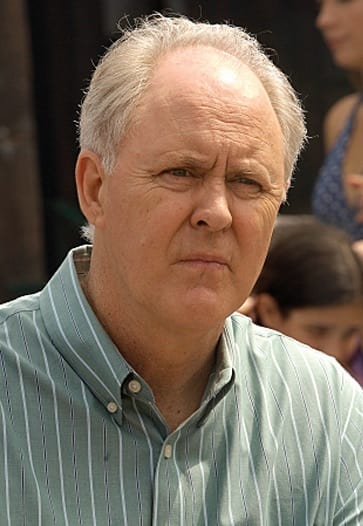 What does Mitchell have in store this season? Lithgow recently said his character acts "in order to surprise people, and boy will I. My character has some fantastic surprises up his sleeve."
Will he stick around beyond season four? Or will this be a one-season gig for Lithgow, as it was for Jimmy Smits last year?
"I would love to work on Dexter forever, but I am a serial killer and you know they keep to themselves and they don't last long," the actor said.
Matt Richenthal is the Editor in Chief of TV Fanatic. Follow him on Twitter and on Google+.