As previously reported, General Hospital has pulled a switcheroo:
Greg Vaughan has been let go from the role of Lucky Spencer; while Jonathan Jackson, the man that originated the character, will come back to the series on October 27.
In a new interview, Jackson speaks to TV Guide Magazine about his return to Port Charles:
On playing an older version of Lucky: I'm coming back to play the character as an adult, but because I don't know what that really means yet, I'll be like a child, coming into it with a sense of wonder and curiosity because it'll all be so new. I have no idea what this is going to feel like.
On returning to the role he hasn't played in a decade: I guess I always felt like there was a possibility somewhere, just because of the connection the audience has with Lucky, and with me playing him. So, yeah, I always felt it was a possibility. I was determined to work with Tony Geary again no matter what. It's shocking how everything has aligned.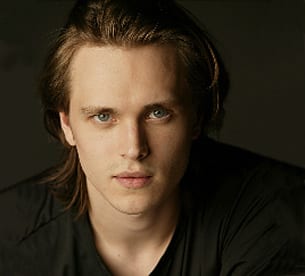 Matt Richenthal is the Editor in Chief of TV Fanatic. Follow him on Twitter and on Google+.