Fiction is starting to follow fact on One Tree Hill.
In an interview with Robert Buckley a couple weeks ago, the actor said he and Shantel VanSanten have grown close on the set of The CW hit. As viewers of the series know, the same can be said for their character, Clay and Quinn.
While Buckley wouldn't give much away in an interview with E News, he did reveal the following about Clay and Quinn's future:
"I can say with certainty that it will be mess. It's a tough situation because I wouldn't say Clay is all for a hookup, but he's attracted to her."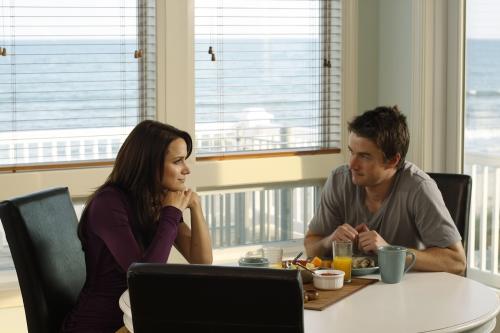 Whatever develops with this pair, Clay's client (and Quinn's brother-in-law) won't be happy, Buckley said:
"Nathan makes it clear that he doesn't want Clay anywhere near Quinn."
Why not? Does Clay have something to hide? The actor was coy about the answer.
"We find out more about Clay's past and how he got to Tree Hill. There will be flashbacks, but a lot of it is happening in real time as well. You meet people from his past showing up, and it introduces a whole set of problems.
As you ponder what those can be, catch up on the latest One Tree Hill quotes now!
Matt Richenthal is the Editor in Chief of TV Fanatic. Follow him on Twitter and on Google+.