As everyone knows by now, Heather Locklear is returning to Melrose Place on November 17.
But one question has remained unanswered - how will the show explain Amanda Woodward's absense? - until now.
In the 1999 series finale of the original series, Amanda and boyfriend Peter Burns faked their deaths and relocated to a tropical island.
"Michael Mancini was paid a million dollars to provide the cadavers, so Michael clearly has some experience at this whole faking death thing, which we of course have fun with," producer Todd Slavkin told TV Guide Magazine.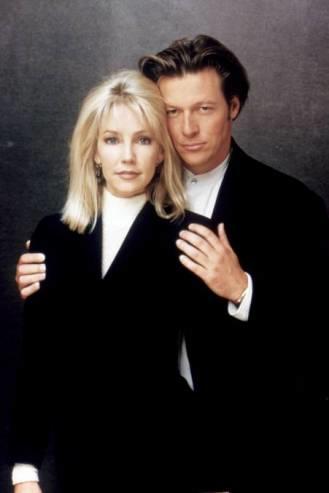 Slavkin added that Amanda has now grown tired of the island, along with Peter.
"She's not a gal to sit on a beach watching the waves crash," he said. "It was only a matter of time before she got bored. This is a woman who wants to be in the center of the action."
And that will certainly be the case when Amanda becomes Ella's boss at a PR firm. Teases Slavkin: "She arrives with a big agenda."
The producer also said Melrose Place is casting for a name actor to portray Amanda's new love interest. Got any suggestions?
Matt Richenthal is the Editor in Chief of TV Fanatic. Follow him on Twitter and on Google+.