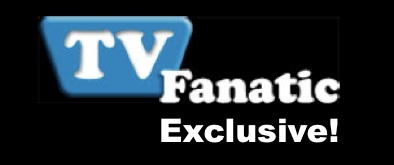 While One Tree Hill underwent a cast shake-up prior to the premiere of season seven, one face has remained a constant on this CW hit since its premiere:
Lee Norris as Marvin "Mouth" McFadden.
TV Fanatic spoke with the talented, affable young actor today. We asked him about Mouth's future, his dream job - and whether or not he's jealous of co-star Robert Buckley's shirtless scenes...
TV Fanatic: Does it bother you that Clay (Buckley) has probably had more shirtless scenes already this season than Mouth has had in over six years?
Norris: [Laughs] It does not. In fact, I encourage the writers to keep that ratio up. If I had Rob's six-pack, I might feel differently, but I'm definitely okay with it for now.
TV Fanatic: What was it like to go through the cast shake up at the end of last season and beginning of this season?
Norris: It's been good. We miss [Chad Michael Murray and Hilarie Burton] and it was tough to say goodbye to them after six year. But at its core, One Tree Hill is an ensemble show. There are lot of key characters still around and there are a lot of interesting stories to tell about them.
TV Fanatic: Talk about your new castmates.
Norris: Rob is a likable, good-looking guy. The show has done a great job revealing his character's background over the last few weeks. It's hard not to root for a guy like Clay.  And Shantel VanSanten and Jana Kramer are just so beautiful, funny and talented. It's been easy balancing the old and the new.
TV Fanatic: What's it been like to have starred for so long alongside other show veterans like Sophia Bush and James Lafferty?
Norris: We were just talking about how it's been seven years now. That's longer than high school or college. It's crazy when you think about it, but how many people get to work with their best friends every day and do something they love? It's a cliche, but we really are like a family.
TV Fanatic: Did you think One Tree Hill would be on the air for seven seasons? Are you surprised by its following?
Norris: Not anymore because we have a passionate, great fan base. But I don't think any of us expected to be here still when it first started. The show was supposed to be a mid-season replacement that got bumped up to a fall premiere at the last second. We were just hoping to get through 13 episodes.
TV Fanatic: Any One Tree Hill spoilers you can share with our readers?
Norris: [Creator Mark Schwahn] would threaten my life if I really gave anything away. But it's not saying too much to say that Mouth has a lot to deal with in his relationship right now. He's also lost his job and must figure out the next step. I'd love to see him be a major sportscaster on ESPN or SportsCenter!
As for everyone else, there's a lot of relationship turmoil. We'll see Haley balancing her rock star life and Nathan still dealing with the fallout from his scandal.
We appreciate Norris' time. We also encourage fans to check out our exclusive interview with Buckley.
Matt Richenthal is the Editor in Chief of TV Fanatic. Follow him on Twitter and on Google+.