Austin Nichols is enjoying his first season as a regular on One Tree Hill. He stars as Julian Baker on The CW hit.
As the real-life boyfriend of co-star Sophia Bush, the actor has a unique perspective on the show. He shared it in a recent interview, going into detail about his status and his hopes for Julian's future...
On full-time cast member status: "It's great. It's exciting. It's different from being a guest. You feel more responsible for the show as a whole, for the final in product, as a regular. But it's been fun. As far as I can tell, this season there has been really great material and better than any season before it, so it's been really cool."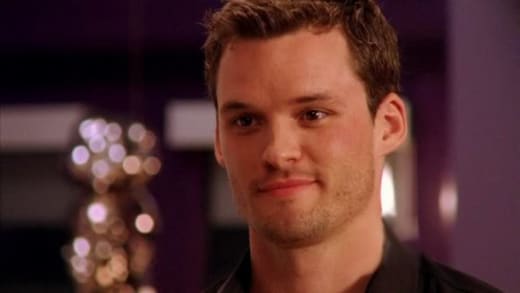 On his return: "When [creator Mark Schwahn] asked me to come back as a series regular I told him I only would if we could make a really powerful love story for Brooke and Julian. I wanted him to give them the greatest love story. I mentioned The Notebook to him. I wanted him to give them that kind of love and story."
On hopes for Brooke and Julian: "I want them to have the greatest happy ending ever."
Viewers will need to wait awhile to see if that comes true.
But they only need to follow this article's jump to watch two clips from Monday's new episode of One Tree Hill.
[video url="http://www.tvfanatic.com/videos/you-are-a-runner-and-i-am-my-fathers-son-trailer/" title="You Are A Runner and I Am My Father's Son Trailer"] [/video]
[video url="http://www.tvfanatic.com/videos/show-idea/" title="Show Idea"] [/video]
Matt Richenthal is the Editor in Chief of TV Fanatic. Follow him on Twitter and on Google+.