Fringe fans might wanna set their DVR for "Save Until I Delete" status for the December 10 episode.
That will most likely mark Leonard Nimoy's final appearance on the Fox hit, as he told TV Guide Magazine this week:
"I agreed to do three episodes; and we've filmed all three. Two have aired, so I will be on the air in one more. And that's the extent of my commitment."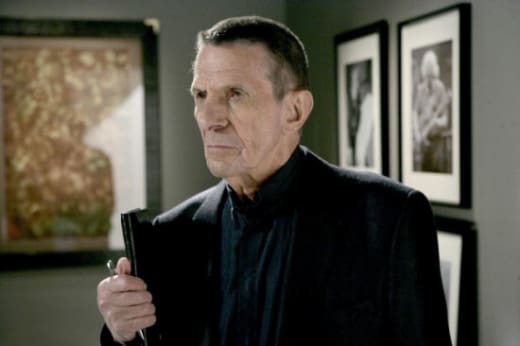 Nimoy last appeared as Dr. William Bell on the show's October 8 installment, popping up in a flashback scene that further explored Olivia's alternate reality.
He'll show up again on the episode "Grey Matters," as the series flashes back again, but to a different setting.
Matt Richenthal is the Editor in Chief of TV Fanatic. Follow him on Twitter and on Google+.