Ready to get both excited and depressed, Lost fans?
The countdown to the show's final season is on: ABC has announced that Lost will premiere on Tuesday, February 2.
The all-night event will kick off with a 60-minute recap at 8 p.m. This will be followed by the two-hour season six premiere; after that, Lost settles into its (new!) regular time slot: Tuesdays at 9 p.m.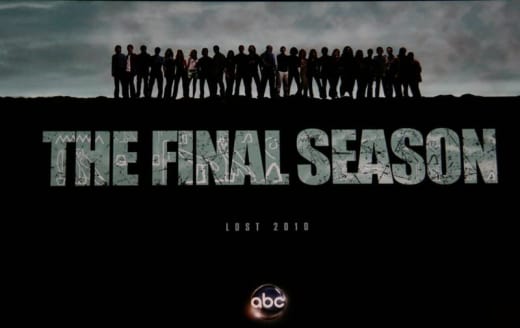 Producers haven't revealed much, but visit our Lost spoilers section for some idea of what might go down in early 2010. We can't wait.
This could actually be good news for Ugly Betty fans, as the show has struggled on Friday nights and may now be the leading candidate to take over Eastwick's abandoned 10 p.m. slot on Wednesdays once that show goes off the air.
This is als a very good sign for V. ABC is yet to announce whether or not that show will return in 2010, following its initial four-episode run that wraps up next week. But it's very safe to assume that it will remain at 8 p.m. on Tuesdays; it's a perfect, Elizabeth Mitchell-led lead-in to Lost.
Matt Richenthal is the Editor in Chief of TV Fanatic. Follow him on Twitter and on Google+.