Yes, Jayma Mays stars as the adorable character of Emma Pillsbury on Glee.
But, no, that doesn't mean she's in the know when it comes to upcoming Glee spoilers. The actress made that clear in a recent interview with E! News. Regarding Emma's new, unemployed status, she said:
"I haven't a clue what happens next, but I do hope they give her a job somewhere. She'll starve to death. It's a recession! What was she thinking leaving school?"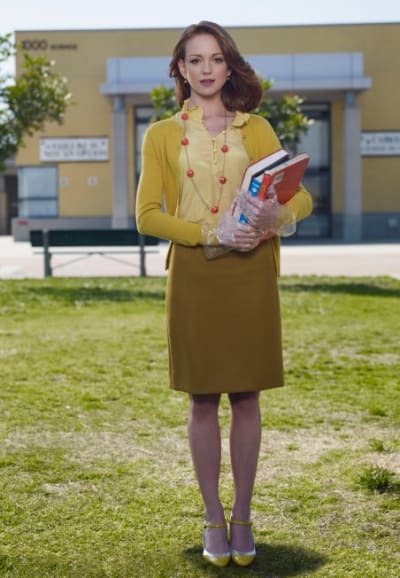 Following Jessalyn Gilsig's admission that Terri isn't gone from the show just yet, Mays confirmed that Emma and Will won't sing merrily into the sunset when the show returns in April.
"The triangle is definitely still there," she said. "Emma's afraid of everything, so I doubt she would jump into anything headfirst. I think she's too analytical for that. As much as she wants to be a romantic and in the clouds and stuff, I think she'd want to be smart about it."
Matt Richenthal is the Editor in Chief of TV Fanatic. Follow him on Twitter and on Google+.