American Idol kicked off its ninth season last night, as Ryan Seacrest greeted viewers with these words:
"Each year we get bigger and better. Be prepared for this year's talent to blow you away!"
Hmmm... where have we heard that before? Oh, right. On every other edition of the show!
Still, it was hard not to break into a smile upon first seeing Simon Cowell and company at the judge's table. Even if Victoria Beckham did seem stiff and out of place there, the sight of awkward auditioners and a smiling Simon (in a t-shirt, of course) was as comforting as a mug of hot chocolate on a winter day.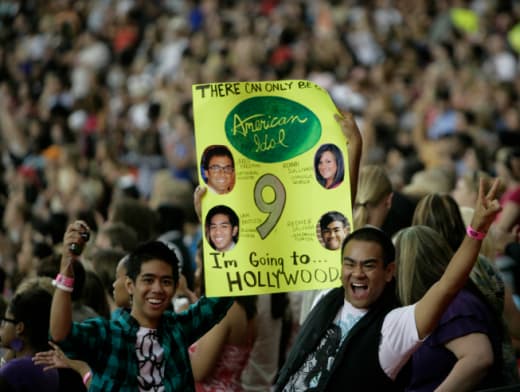 So, who actually stood out in Boston? Katie Stevens, Luke Shaffer, Maddy Curtis, Tyler Grady, Amadeo Diricco, Justin Williams and Leah Laurenti were among the 32 golden ticket recipients.
But why did Andrew Fenlon make the night's most lasting impression? Read through our detailed American Idol recap to find out and/or check out the video below.
[video url="http://www.tvfanatic.com/videos/failed-audition/" title="Failed Audition"][/video]
Matt Richenthal is the Editor in Chief of TV Fanatic. Follow him on Twitter and on Google+.