Boone. Juliet. Claire.
Seth Norris?!?
When fans list the returning Lost characters they're excited to see Seth isn't exactly high on that list. Heck, most fans have no clue who this individual is.
But many are familiar with the actor that portray him: Heroes star Greg Grunberg.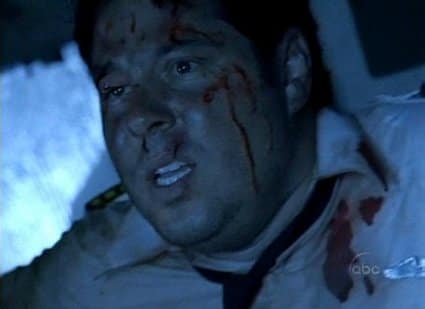 In a recent interview, Grunberg said he'd be reprising his role as the doomed captain of Oceanic flight 815 (who was also the first victim of Smokey). Well, kind of.
"It's actually a voiceover thing I was able to do in L.A. People are going to like hearing me as the Captain," he said. "It's a very cool wrap up that makes me so invested in watching this last season."
It also might reveal a few Lost spoilers:
Many rumors swirling around state the show will reboot itself, as a result of Jughead's explosion, with the fatal flight still grounded in Los Angeles when season six premieres. This tidbit would seem to confirm that possibility.
Matt Richenthal is the Editor in Chief of TV Fanatic. Follow him on Twitter and on Google+.