They return to the air this Thursday.
But the cast of The Vampire Diaries can be seen a bit earlier, as the lead trio of stars grace the cover of the latest issue of Nylon.
What do Ian Somerhalder, Nina Dobrev and Paul Wesley have to say about their show? A few excerpts from their interview with the magazine:
Dobrev, on The CW series vs. Twilight vs. True Blood: "When the show first started... you automatically thought Twilight.  But once you continue, there's a whole other side of it that goes a lot deeper... It's about letting everyone know that we're different but we all respect each other."
Wesley, on the Twilight Saga: "Do I thing the show would be successful as it is, if it weren't for all that? No."
Somerhalder, on first reading about Damon Salvatore: "[My character] is gonna be the coolest character on television. There was no doubt about it. It reminded me of Sawyer, Josh Holloway's character on Lost. He was always the character I secretly wished I could play."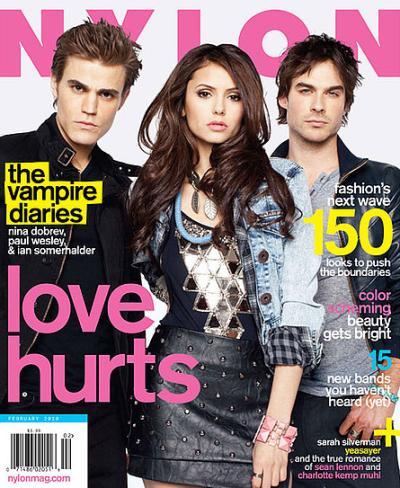 Matt Richenthal is the Editor in Chief of TV Fanatic. Follow him on Twitter and on Google+.