With one day remaining before the top 12 women on American Idol perform live, SBG Global Sportsbook has installed Andrew Garcia has the season nine favorite.
This could change week-to-weeo, of course, but it's an understandable positioning: Garcia's acoustic take on Paula Abdul's "Straight Up" was the most memorable audition in Hollywood.
Here's a look at the odds of everyone in the top 24. Sorry, Joe Munoz...
9:2 - Andrew Garcia
13:2 - Katie Stevens
7:1 - Didi Benami, Ashley Rodriguez
15:2 - Crystal Bowersox
8:1 - Casey James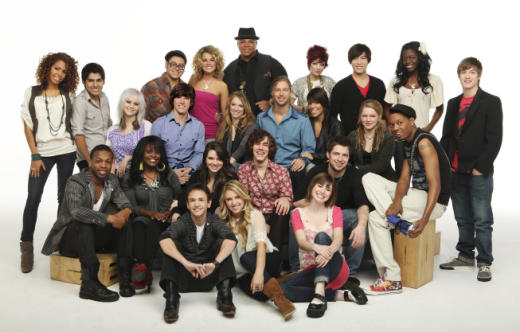 12:1 - Siobhan Magnus
15:1 - Janell Wheeler, Jermaine Sellers, Todrick Hall
18:1 - Haeley Vaughn
25:1 - Lacey Brown, Tim Urban, Tyler Grady
33:1 - Paige Miles
35:1 - Alex Lambert, Michael Lynche
40:1 - Katelyn Epperly, Lilly Scott
45:1 - John Park, Michelle Delamor
50:1 - Aaron Kelly, Lee DeWyze
65:1 - Joe Munoz
Matt Richenthal is the Editor in Chief of TV Fanatic. Follow him on Twitter and on Google+.