As we reported last month, Gena Rowlands will soon be raising hell on NCIS as Joann, one of three former mothers-in-law of Gibbs (Mark Harmon). That will include retro scenes in which Joann will be played by Days of Our Lives star Leann Hunley.
The soap opera actress has been hired to play Joann in flashbacks set during the 1980s. Airing March 2, the flashback scenes, which interestingly feature Harmon's own son, Sean, as younger Gibbs, will explain the bad blood between the two.
"You will see that Joann is very angry at Gibbs for taking her daughter and grandchild away from her when his job is relocated," Hunley says of the move that later, indirectly, led to the murder of Gibbs' family by a Mexican drug dealer.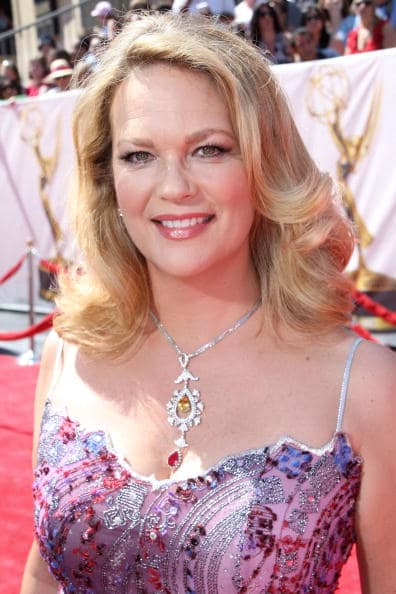 Leann Hunley will play a younger version of Gena Rowlands' NCIS character.
The guest stint is a fantasy come true for the seductive, raspy-voiced Hunley, who has often been likened to Lauren Bacall but sees herself as more of a Rowlands type.
"When I first saw her in the '70s in A Woman Under the Influence, I thought, 'That woman looks like me! She has my eyes!'" the actress recalls. "Ever since, it's been my secret wish that I might play her some day. But, seriously, what were the chances?"
We're looking forward to seeing her interact with the main NCIS cast member in a couple of weeks and learning more about Leroy Jethro Gibbs' past when she does.
Steve Marsi is the Managing Editor of TV Fanatic. Follow him on Google+ or email him here.