Earlier today, The CW announced the renewals of five shows.
One Tree Hill was not on that list, causing fans to panic that this show's run might be over after seven seasons.
As a result, they've taken action. Those that wish to see the series picked up for the fall can sign an online petition right now. They can also simply spread the word to tune in on Monday nights, as nothing will change a network's mind more than a surge in ratings.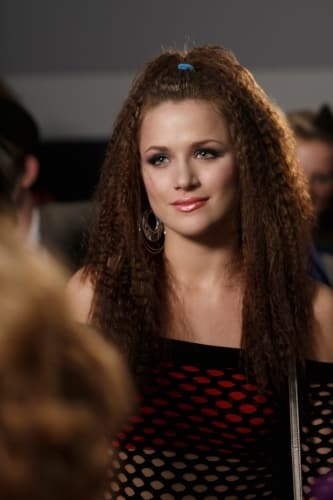 Count Shantel VanSanten among those hoping for an eighth season.
The actress, who plays Quinn (pictured), told E! News this week:
"I know that a lot of us have been signed on for one more year. And I feel like there's a lot that's due to our stories. I don't feel like we're ready to end. I feel like there's so much unfinished business, and I'm really, really hoping that we'll get another year."
Are you? Or has this show run its course? Sources say either it will get renewed or new drama Life Unexpected will get the call. But probably not both.
Matt Richenthal is the Editor in Chief of TV Fanatic. Follow him on Twitter and on Google+.