It's still unclear whether or not this will be Jack Bauer's final day saving the world.
But, either way, a former ER star will show to give him a hand.
Eriq La Salle will guest star on the final two episodes of this season of 24, Michael Ausiello reports.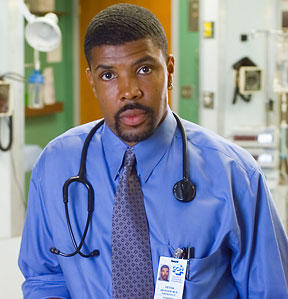 The former fake surgeon will portray the UN Secretary General, a role Fox executives advertised for with the following casting call to agents:
"These are the final episodes, so if some of your name people would like to do something on the show, this is the time for them to do it."
Sounds like the final season to us. We're excited to see La Salle on the small screen again.
Matt Richenthal is the Editor in Chief of TV Fanatic. Follow him on Twitter and on Google+.